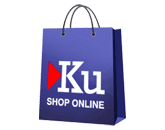 Questions & Answers
If your question(s) concerning HughesNet is (are) not answered on this page, please contact us !
Questions

Answers

How fast will you be able to install my HughesNet 2-Way High Speed Internet service once I purchase it?
This will depend on the availability of a qualified installer in your area.

When you order your system, we will contact a qualified installer in your area to schedule the installation.

If no qualified installer is currently available in your area (according to our lists), we will try to locate one for you.

If we can not locate anyone qualified, we will have to consider special travel arrangements in order to perform your installation (this will add to your installation costs).

Note: The installation of a 2-Way VSAT system such as this one can not be left out to a poorly trained and/or poorly equipped installer.

If this system is not installed properly, it may interfere with other satellites. This would immediately trigger a system shutdown, which would cut off your access to the internet.

Why is 2-Way high speed internet more expensive than residential cable or DSL?

This is in part due to the fact that a satellite is much more expensive than a local cable or DSL hub and also because there are only a few dozen satellites over the North American skies, as opposed to tens of thousands of cable or DSL hubs in each city served by cable or DSL.

Will the subscription cost of 2-way high speed internet via satellite always remain above the subscription cost of cable or DSL?

The answer is yes, because cable or DSL will never be available in the middle of the desert, the prairies or even ice fields, while 2-way internet via satellite is available anywhere, anytime. This may not matter to you if you live in the city, but it matters a lot to anyone where internet access is limited!

Can I use my HughesNet service to replace my phone line with Voice over IP (VoIP)?

Although Voice over IP will work very well at some times, your HughesNet service should not be used to replace your land based telephone line. If you live in an area where land based telephony or cellular telephony is not available and you need to have Voice over IP via satellite, perhaps you should consider our iDirect platform.

HughesNet monitors their network 24/7 and they have QoS (Quality of Service) parameters, but these parameters are aimed at web-browsing, emails and other non-streaming activities. In other words, HughesNet does not officially support VoIP. If the network load is lower than the limits they set, VoIP works, but when the load reaches the limits they set, it may not work very well.... or not at all.

Why is satellite television cheaper than cable television and why is it the opposite for internet via satellite?

This is due to the fact that television and internet access are two completely different things:

A single television signal, sent via satellite, can be received by an infinite number of users (within the coverage area of the satellite). As more people subscribe to that service, the cost per subscriber to transmit the signal goes down.


An internet connection on the other hand, is only intended for one user. The cost of that particular connection (download or upload) can not be divided among multiple users.


As an example, if only ten thousand users can log on to a given satellite at the same time, the cost of operating that satellite can only be divided by ten thousand. In the case of television broadcast, this limit does not exist.