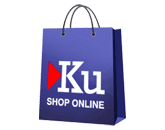 Pricing & Availability - Spring 2013
Hardware Description
| | | |
| --- | --- | --- |
| Description | Cost & Installation | Order |
| Hughes Net HN7000S w/ 0.74m Antenna, 1 Watt Kit | System: $395; Installation: $200 to $300 | |
| Hughes Net HN7000S w/ 0.98m Antenna, 2 Watt Kit | System: $795; Installation: $300 to $400 | |
| Hughes Net HN7000S w/ 1.20m Antenna, 2 Watt Kit | System: $1195; Installation: $400 to $500 | |
Service Description
Service
Home 250
Pro 425
Pro 475
Business 550
Business 1300
Hardware Required
0.74m Antenna & 1-Watt Kit
0.98m/1.20m Antenna & 2-Watt Kit
Monthly Service
$89
$99
$119
$149
$279
Download speeds (up to, burst mode)
600 Kbps
750 kbps
1 Mbps
1.5 Mbps
2 Mbps
Upload speeds up to (up to, burst mode)
128 Kbps
200 Kbps
250 Kbps
300 Kbps
450 Kbps
Download threshold per day (FAP)
250MB
425MB
475MB
550MB
1300MB
Public & static IP Address
n/a
n/a
$20 for 1
$35 for 5
$35 for 5
All prices for the HughesNet Ku-band platform are in US$ and require a 24 month service agreement. Speeds are max speeds given for indicative purposes only. Actual performance of the system may vary and be less than stated speeds. For a system with speed guarantees, please consider our iDirect platform.
Kusat offers professional web and other internet services hosting services through its sister company, Corporate Hosting. Please contact us if you require such services (independently from your internet via satellite service).
Additional information
Performance: HughesNet offers maximum download and upload speeds based on your service level. Speeds fluctuate and there are no minimum speed guarantees. Ping times are on average 800ms. This is due to the distance between geostationary satellites and the Earth (35,000km). Higher upload speeds are available with more expensive service levels, but ping times will not change.
Non-public IP address: A non-public IP address is an address in the form of "192.168.0.x". This type of address can only be accessed from within your local area network and computers or routers with such an address can not be accessed from the outside (but you can access anything you want on the internet). A public IP address is an address in the form of 66.201.x.x. This type of address can be accessed from the outside to remote-login to your computer or to establish a virtual tunnel (VPN) and other specialized connections. HughesNet is offered with a non-public IP address. A block of 5 public IP addresses can be added for $30/mth.
Service Levels: Not all service levels are created equal! Select the service level that will work best in the type of environment you're in: If you only use 1 or 2 computers with this service, a Level 1 or Level 2 subscription should be sufficient. If you run 3 or more computers with this service, consider a Level 3 or Level 4 subscription!
Gaming: Due to the nature of internet via satellite (higher ping times of over 700ms due to the distance of the satellites from the Earth), Ka-Band is not recommended for online games that require low ping times (<150ms for example).
Fair Access Policy: There is no monthly quota or limit on your usage of this service, but abuse will lead to the downgrade of the performance of your Ka-Band account. The Fair Access Policy attempts to prevent a minority of users (usually around 10% of all users) from using a disproportionate share of the network. When abuse is identified (i.e. non-stop downloading from the internet), the user responsible for this abuse will see the performance of his service drop to 10% of his normal performance. This downgrade of service will be lifted within an hour if the abuse stops. See our FAP page for more info.
System Requirements: All you need to take advantage of this service is a computer with networking capabilities and an RJ-45 Ethernet port. It is recommended your computer has a Pentium III or better processor with sufficient RAM, Hard Drive Space and other requirements to run Windows 2000 or Windows XP smoothly. This service is also compatible with Mac, Linux and all other flavors of Operating Systems that support networking and have an RJ-45 Ethernet port. You can also share your connection within the house with a wired or wireless router but too many computers connected to the same Ka-Band service could hurt the performance of your system.